The Howard Group Management Company was founded in 1986 by Howard Carr, who at that time was the Chief Executive Officer of The Howard Group, a commercial real estate brokerage and appraisal company, operating throughout the Upstate New York and Northeastern United States area.

Since 1986, The Howard Group Management Company has been actively engaged in developing a program of third-party management on behalf of owners of commercial real estate throughout the Northeastern New York service area, and into New England. As a result of the 1988 market crash, The Howard Group Management Company extended its reach as far south as Florida, as far west as Louisiana and throughout the southeastern states.

The Howard Group Management Company has attracted numerous professionals onto our staff. Our reach to service the expanded areas which have become our client's base of expectations, have resulted in assignments as far away as the southeastern United States. While critical to implementing and positioning the company to meet the needs of our client. Our achievement of implementation and execution has proven to be flexible to achieve our clients goals.

When our name goes on a building, it has to mean something. To the members of The Howard Group Management Co., Inc., it means a promise of TRUST, INTEGRITY, STABILITY and LONGEVITY and above all, HONESTY, to the highest level imaginable.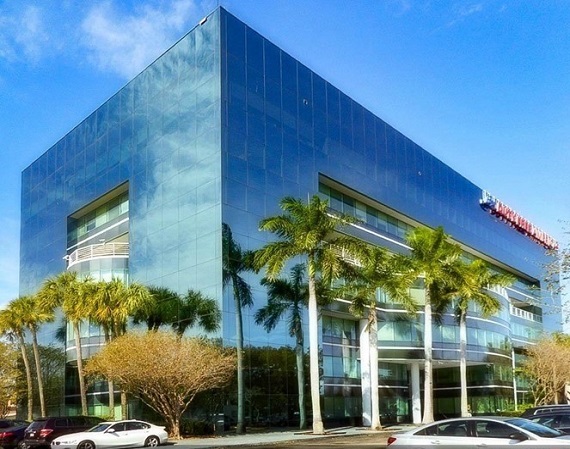 CASE STUDY #1
46 PROPERTY PORTFOLIO – REAL ESTATE OWNED
As part of the portfolio taken over from NCNB, one of the properties consisted of a 146,000 square foot, six story office building in Hollywood, FL. Located at the northeast corner of Interstate 95 and Hollywood Boulevard.
---